Credentials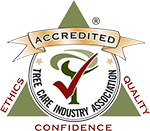 TCIA Accreditation
Cicoria Tree is the ONLY independent tree care company in the area awarded this designation. TCIA Accreditation helps consumers identify qualified tree care companies who conduct business in a safe, legal, and ethical manner. TCIA Accredited companies are required to meet stringent criteria for professionalism, employee training, state and federal safety regulations, business ethics and consumer satisfaction. All TCIA Accredited companies have undergone a comprehensive on-site audit of professional and business practices, aimed at safeguarding consumers.
---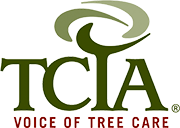 Tree Care Industry Association (TCIA)
Members in Good Standing
Established in 1938, the Tree Care Industry Association is a trade association of more than 2,000 commercial tree care firms and affiliated companies. TCIA develops safety and education programs, standards of tree care practice, and management information for arboriculture firms around the world.
---
International Society of Arboriculture
Five Certified Arborists on Staff, One Board Certified Arborist on Staff
An arborist by definition is an individual who is trained in the art and science of planting, caring for, and maintaining individual trees. ISA arborist certification is a nongovernmental, voluntary process by which individuals can document their base of knowledge. Certified Arborists are individuals who have achieved a level of knowledge in the art and science of tree care through experience and by passing a comprehensive examination developed by some of the nation's leading experts on tree care. Why hire an arborist?
---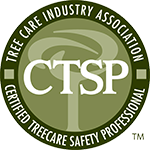 Certified Treecare Safety Professionals (CTSP)
Four Certified Treecare Safety Professionals on Staff
TCIA's Certified Treecare Safety Professional program is the only safety credentialing program in the industry. More than a straightforward "safety trainer" credentialing program, CTSP teaches safety professionals strategies and tactics for changing the very culture of their organization. A CTSP acts as a safety "coach," working to develop and nurture a culture of safety. The program provides the CTSP with a well-rounded education in safety concepts, plus the tools to effectively communicate these concepts.
---
Tree Risk Assessment Qualified (TRAQ)
Two TRAQ Qualified Professionals on Staff
The ISA Tree Risk Assessment Qualification program provides an opportunity for professionals in the arboriculture industry to expand their knowledge through education and training in the fundamentals of tree risk assessment. This qualification promotes the safety of people and property by providing a standardized and systematic process for assessing tree risk. The results of a tree risk assessment can provide tree owners and risk managers with the information to make informed decisions to enhance tree benefits, health, and longevity. Learn more.
---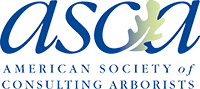 American Society of Consulting Arborists (ASCA)
Members in Good Standing
Since 1967, the American Society of Consulting Arborists has been dedicated to providing Consulting Arborists with the tools and knowledge they need to deliver a stronger work product to their clients. Our members are Consulting Arborists—the authoritative experts on trees, and whose objective, comprehensive viewpoint ensures the safety, health, and preservation of trees.
---

Massachusetts Arborists Association (MAA)
Members in Good Standing
The Massachusetts Arborists Association is a professional trade organization that serves the commercial arboriculture industry. The MAA advances the goals of its tree service professional members through tree care education, research support, arborist certification and promotion of the value of arboriculture to the public.
---

Massachusetts Tree Wardens' & Foresters' Association
Members in Good Standing
The Massachusetts Tree Wardens' and Foresters' Association was founded in 1913 as a forum for municipal tree managers to share their concerns and to promote the preservation of public shade trees. Their mission in 2013 has expanded to encompass preservation of the entire urban and community forest.
---

UMass Extension Services
The Center for Agriculture, Food and the Environment at the University of Massachusetts Amherst integrates research and outreach education in agriculture, food systems and the environment. The Center is the contemporary standard bearer of the university's land-grant origins. It provides linkages from the University with vibrant business, policy and public interest sectors in the state, including agriculture, the horticultural 'green industries,' environmental decision makers and food system interests.
---

Better Business Bureau (BBB)
A+ Rated & Accredited Business
Cicoria Tree has been a BBB Accredited Business since 2001. An accredited business must build trust by establishing and maintaining a positive track record in the marketplace, honestly represent products and services, be transparent, honor promises, be responsive, and embody integrity.
---
Angie's List
We are proud to be a top-rated business on Angie's List.
---
Insurance & Certifications
We carry all insurance required to make sure you and our employees are fully protected.
Certification in Invasive Species Mitigation, University of Massachusetts
Seven Certified Pesticide Applicators, State of Massachusetts
Right of Way Certification